Information regarding the EWMC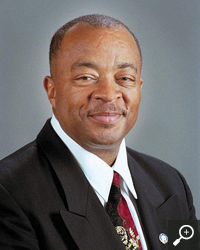 Greetings Sisters and Brothers, I hope this message finds you and your families well. In these days of so much misinformation and distortion of the truth it is hard to make sense of anything. Recently there has been some misinformation regarding the EWMC. Here is the truth. No local union has been sued because of any association or affiliation with the Electrical Workers Minority Caucus. Often we hear what we want or don't listen carefully to make sure what we heard was accurate or just check the facts. That brings me to communication.
Communication means we have to talk with not to each other. Dialogue is so much more productive than monologue. But that is only part of communication. The other part is listening. Listening is actually hearing what someone has said and repeating it back in your own words to convey an understanding or comprehension. In order to do this, you must be an active listener. This is very difficult given all of the distractions of the present day.
I'll close this brief message with an advertisement. The Breakthrough Leadership Training Institute or BLTI is under the umbrella of the EWMC. BLTI offers leadership training courses that can be utilized by IBEW local unions. This program was developed to provide people of color and women with leadership training that they wouldn't normally receive. We have trained members of local unions all over the country. Such as Local 3, 6, 11, 47, 48, 66, 134, 332, 617, and 716. There is beginner and advanced training. Each training is one full day. You can contact the EWMC if your local union or BM is interested in this valuable training.
In Solidarity,
Keith